About Skill-Craft Company
Well known in the machine tool industry, workholding fixtures take a beating. Workholding collets, chucks, chuck jaws, diaphragm chucks and other perishable tooling components used in workholding fixtures are the reasons Skill-Craft is in business. Skill-Craft manufactures high quality, close tolerance special and custom chucks, as well as replacement tooling for most workholding devices.
All major brand manufacturers of workholding equipment supply replacement components for their tooling; however, it is not always convenient for them to do so, on a timely, cost conscious basis. Skill-Craft is dedicated to meeting the needs of those manufacturers who require quality tooling, competitively priced and delivered in a timely fashion. Remember that Skill-Craft started out solely producing workholding wear parts. Through over half a century of workholding knowledge, Skill-Craft evolved from a build-only company into what it is today: a full design, manufacture, and repair workholding company. Because of our unwavering dedication to specialization, the customer is the ultimate recipient. Skill-Craft simply does it better…better quality, better delivery and better price. When comparing finished products with the OEM duplicates, many customers think the Skill-Craft pieces look better as well.
Skill-Craft designs and builds workholding collets, chucks, chuck jaws, diaphragm chucks and other perishable tooling components used in workholding fixtures. In addition, we build replacement parts to customer supplied prints.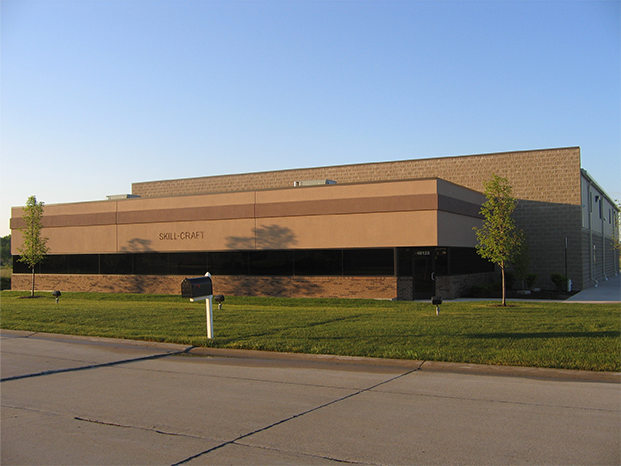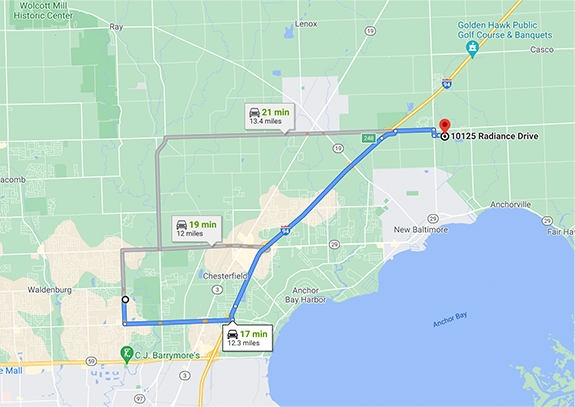 Click for Directions
The History of Skill-Craft
Since its inception in 1952 the company has been family owned and operated. The company's founders brought with them many years of experience, having served one of the premier companies in the workholding industry. Skill-Craft is today what it was then; a company committed to meeting the needs of their customers. The ability to produce workholding wear parts for many workholding systems makes Skill-Craft a supplier preferred by companies large and small as well as original equipment suppliers, especially those who have a random variety of workholding systems in their shop. 
Our mission is to provide our customers with "best in class" work holding products. We are accomplishing this by integrating our design, manufacturing and processing expertise into one solution that is tailored to meet or exceed our customer's requirements for quality, functionality, cost effectiveness, and schedule.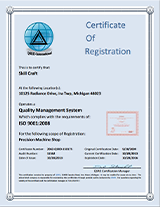 Click to Download for Certificate